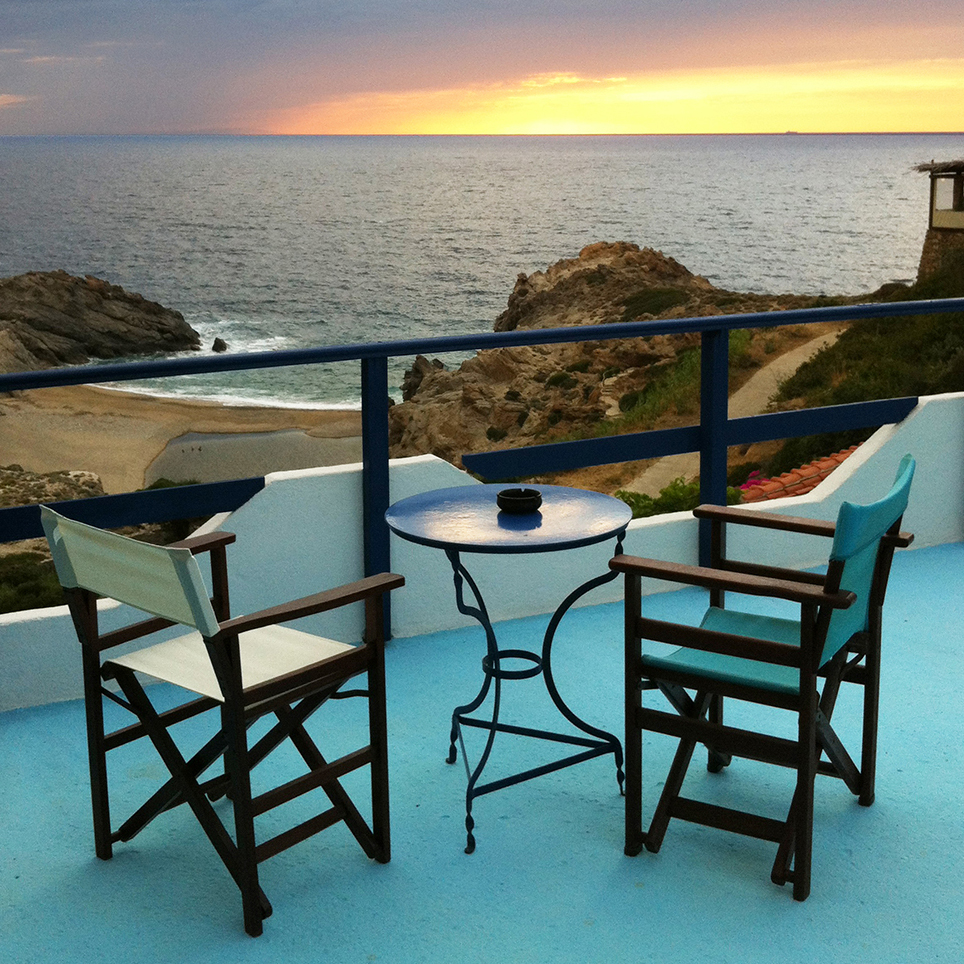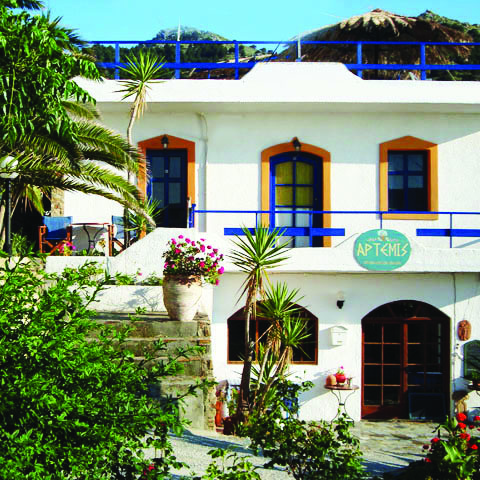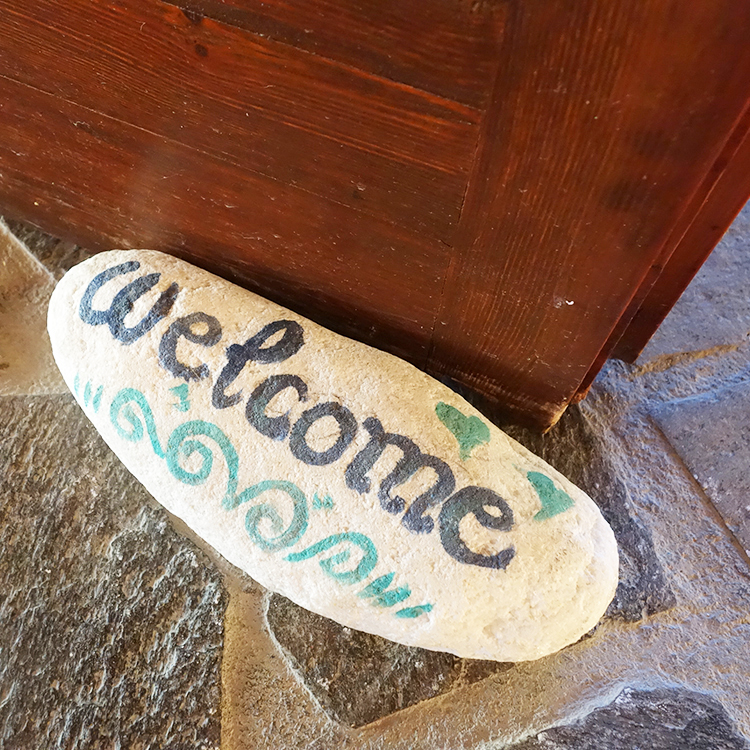 Artemis Studio offers accommodation of double rooms & small studios hosting 2–3 persons. The rooms overlook the beautiful bay of Nas and the Chalaris' canyon. Double rooms include bathroom, fridge, kettle and air conditioning. Some of them can accommodate one more person (including a sofa that turns into a bed or an extra bed). Small studios have bathroom, fridge and they are partly equipped with cooking facilities. Groups are welcome with special offers (accommodation and full/half board) for April-May & September-November. A seminar hall is available (40 sqm/about 20 person capacity). Almost every year we welcome groups that organize meditation or yoga seminars.
Groups
Artemis Studio can accommodate large groups of people throughout the year. In recent years, we have had the pleasure to meet remarkable people who trusted us and visited our hotel for social events such as weddings, commemorations, activities such as psychotherapy sessions, Yoga, diving on the island and hiking. There is a capacity for approximately 25 people. In exceptional cases and in collaboration with neighboring facilities
Furthermore, a 40 sq. meter conference room can be adapted to various needs and can accommodate seminars, exhibitions and other events. The conference room has wood floors, private bathroom, air conditioning and direct access to a roof garden. The room also has a kitchenette and a small refrigerator.
Depending on the season, special packages are provided which can include accommodation, catering or half board.
Room Service
Every three days general cleanling of rooms and change of linen is carried out. You are always welcome to contact us for any further help or wishes.
In the in courtyard there is an outdoor shower and a washing area. The washing machine can be used for a small fee.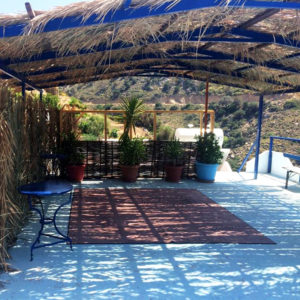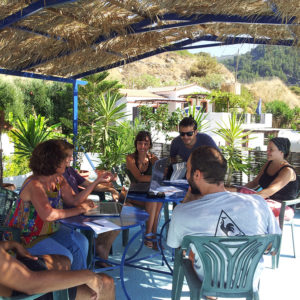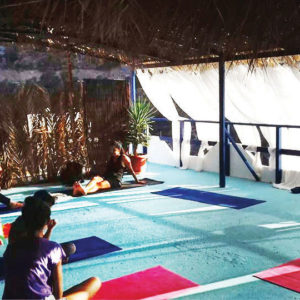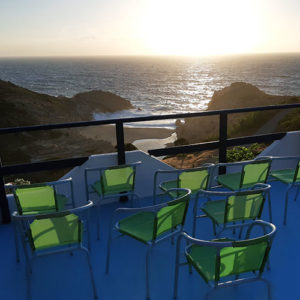 Roof Garden
Do not hesitate to visit our roof garden! It boasts one of the best locations from which to see and photograph the Ikarian sunsets! Depending on the season, this roof garden space can be used by groups for events or meetings.
Parking
At the entrance of the complex parking is provided to guests free of charge.
Information
For further information, suggested activities during your stay, transportation to and from the port and for other organized tours, that one can do on the island in collaboration with local tourist offices, contact us.
The magic of Nas village, the location of the studio, the hospitality of our always smiling people, will surely make you enjoy a unique experience. For your convenience, book your reservations early during the high season in July and August.
Pets allowed by prior arrangement with the reception.
Ask about availability