Paper, ceramic or cloth? At Artemis Studio every Monday you can choose the material of your choice and paint the most imaginative images! In our workshop you will find tools, brushes, stencils, a variety of colors and other materials you need. With our guidance, within two hours, you will make unique souvenirs from the summer! All you need to have with you is cheerful, inspirational and casual! And for those who need inspiration, we have several books with pictures.

Ready-made ceramics
For anyone who wants to paint in ceramics, he will choose one of the ready-made white designs that are available like cup, plate, jar, jar, flower pot, square tiles and various animals. After painting the ceramic with the special colors - the fireworks, we will polish it together and bake it to get it the next day ready for use!

Fabric
The second choice for the lesson of painting is the fabric. Anyone who wants can make their own unique design on a sack (there are different colors), a piece of canvas or a square white pillowcase. Anyone who wants can bring along a monochrome blouse to paint it. The participants take their works with them at the end of the workshop.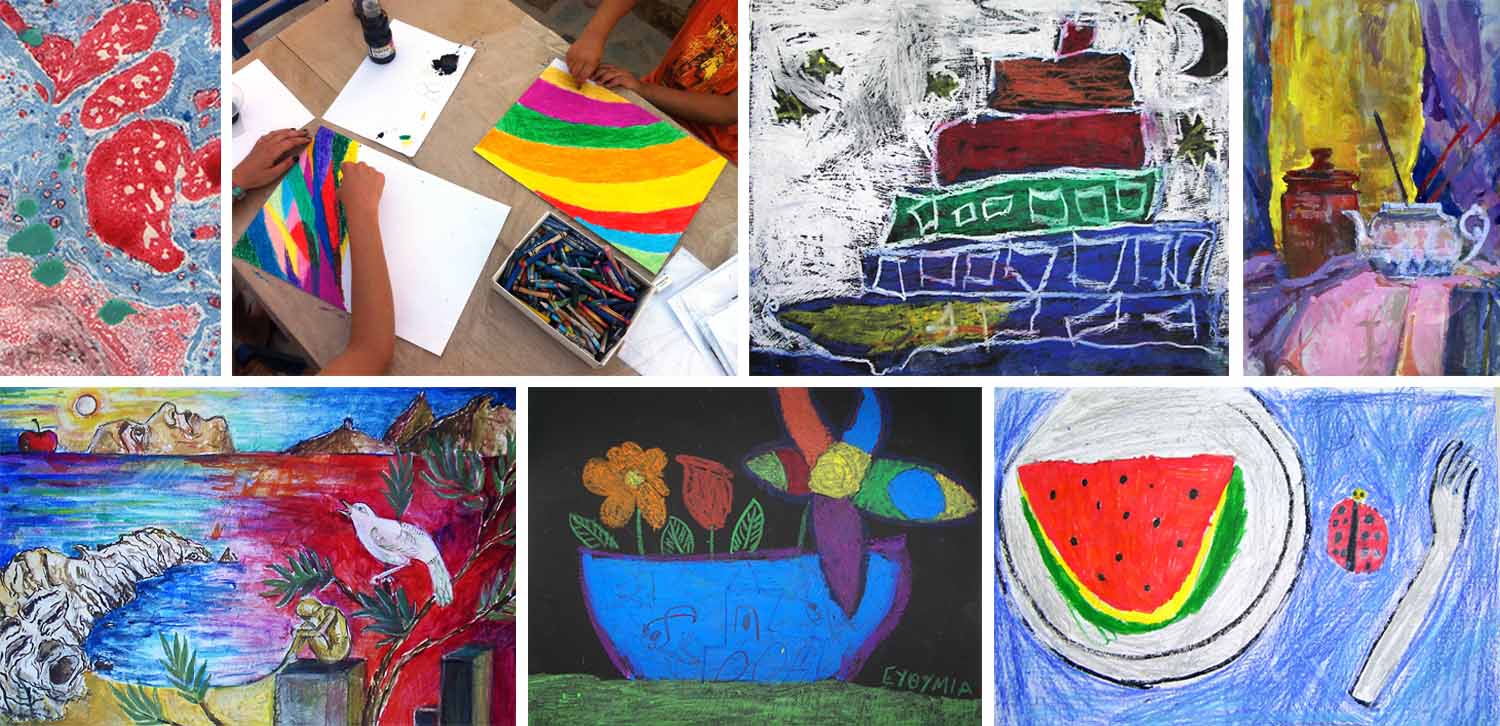 Painting On Paper
The third choice of the painting workshop is on paper! You can choose either a large 50x35cm or a 10 card-postale white card. In each lesson we try a different technique, such as watercolors, stencils, handmade stamps, marble technique, oil painting and other. Each time there is a new composition for natural painting but those who want are free to choose their own theme.