SEPTEMBER 18 – 24, 2023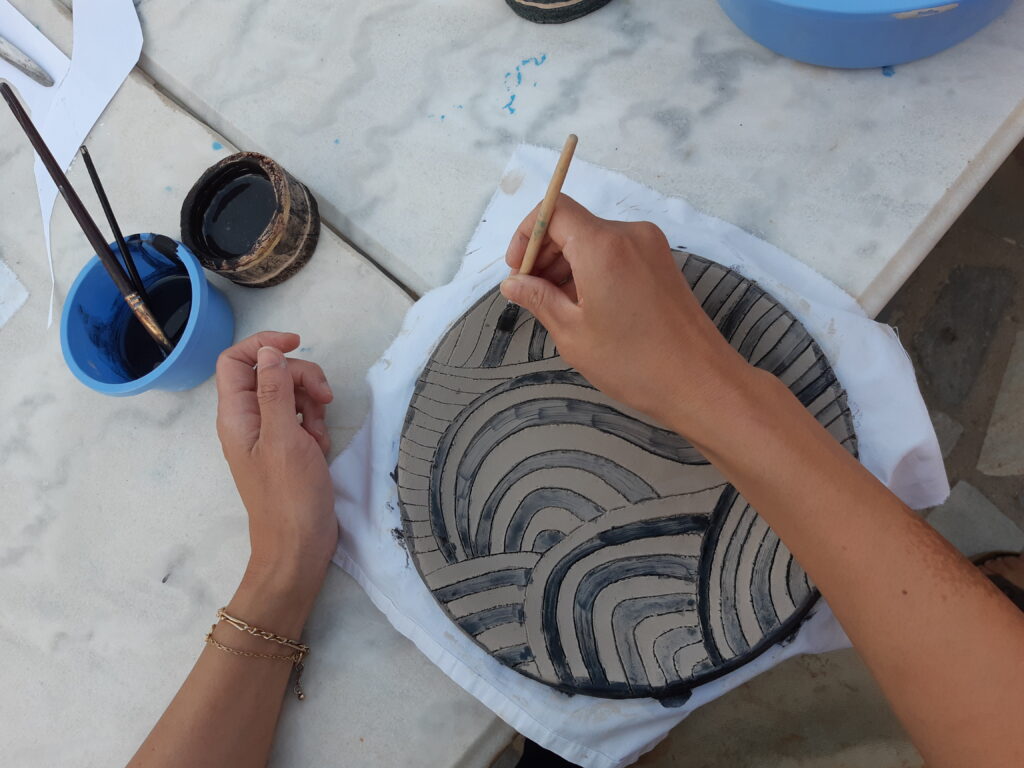 COURSE DESCRIPTION
Mugs, salad bowl or other objects for use, coasters, storage containers with lids, beads and jewelry, wall decorations, hanging mobile, lamp or plant pot? In the intensive ceramics course you will try a variety of different techniques and realize any ideas you have, with our help, manifest.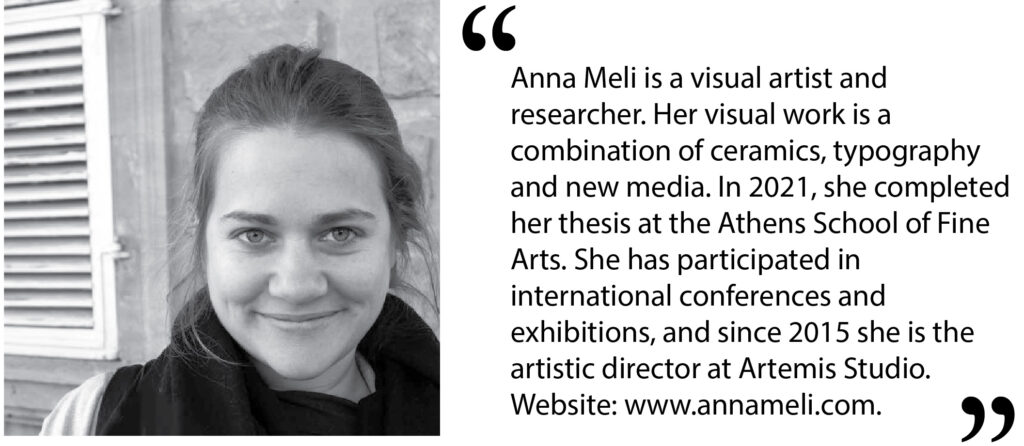 PROGRAM
Day 1
This will be a get-to-know-you day. There will be a short tour of the workshop, and we will show you the pottery materials and tools. Each participant will receive a bag with their personal tools.
Day 2
For a dynamic start, we'll start with the pottery wheel. Impressive and fast, everyone will try several times. At the same time, we will learn to knead the clay and we will make the objects we make well.
Day 3
In the first part of this day, we will try hand building techniques. Coils and clay slabs in different thicknesses, with cuts and connection. Then we will experiment with engobbes, on yesterday's objects.
Day 4
On this day, we will use white stoneware clay and color with oxides in situ (without letting it dry) The rest of our time, in part 2, we will make a flat relief object from which we will take a plaster mold. Finishing up, we will put the projects of the previous 2 days in the kiln.
Day 5
We will start by making some copies from our ready mold and then color the fired ceramics with underglaze and glazes.
Day 6
We continue the glazing we haven't finished and fire up our last kiln. We celebrate the closing of the seminar with a visit to a winery, with a guided tour and wine tasting.
Day 7
Unfortunately, this will be the day of departure.

PRICE
One participant in a single room 1035€ / person
Two participants sharing a double room 935€ / person
Seminar cost without accommodation, food and transport 480€ / person
BOOK NOW!
You can submit the registration form here

Interested parties are invited to fill out the form at this link. To reserve your participation in the seminar, a bank transfer of 30% of the final amount must be made (a reply email will be sent to you with accurate information after completing the form.) You can cancel your registration free of charge (you will be fully refunded payment in advance). Advance payments will not be refunded for cancellations made 20 days or less before the start date. The finalization of the participation requires the payment of the entire amount.

FURTHER INFORMATION
The courses are held in English and Greek.
The price includes:
the training,
all the necessary materials and tools,
a six-day overnight stay in a single or double room,
one breakfast and one main meal per day at Artemis Restaurant (in the same area).
Also, for participants who arrive on the first day of the seminar and who depart on the 7th, there will be free transportation to and from the airport. (Those who wish to come to Ikaria on other dates than those of the seminar will have to organize themselves their transportation to Artemis Studio.)
Everyone who participates on the first day of the seminar will receive a bag with all the necessary tools they will need during the course and keep these afterwards. You don't require any preparation, experience or having your own tools or materials, (unless you want to).
Artemis Restaurant is one of the founding members of the Slow Food Ikaria community, with respect for "good, clean and fair food for all". It supports local producers, offering visitors a variety of vegetarian dishes of the Ikarian cuisine, but also fine local meat, pasta and dairy products, good wine and, depending on the weather, fresh fish. Participants can have unlimited drinks throughout the day (alcoholic drinks and soft drinks are not included).
If you want to stay more nights or stay with a friend (who will not participate in the seminar), please contact us for availability.
All participants must take care upon their departure to either pick up the projects they have made, or in collaboration with us pack them to be sent by courier to their place of residence.
Contact us for any other information or questions.