June 21-27, 2022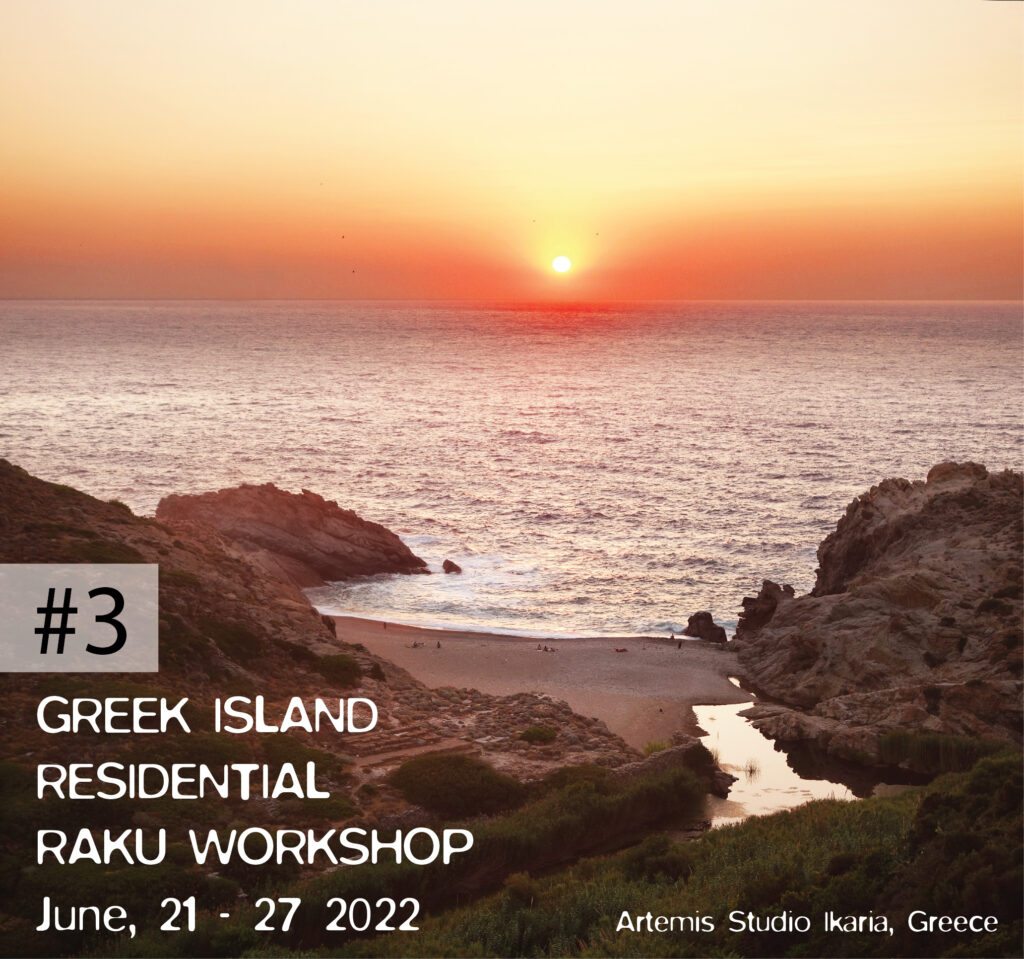 Ikaria,
the island of longevity,
the island where time stands still,
the island where Dionysus grew up,
the island where Icarus decided to land.
"you go on dad (Daedalus) I'm getting off here"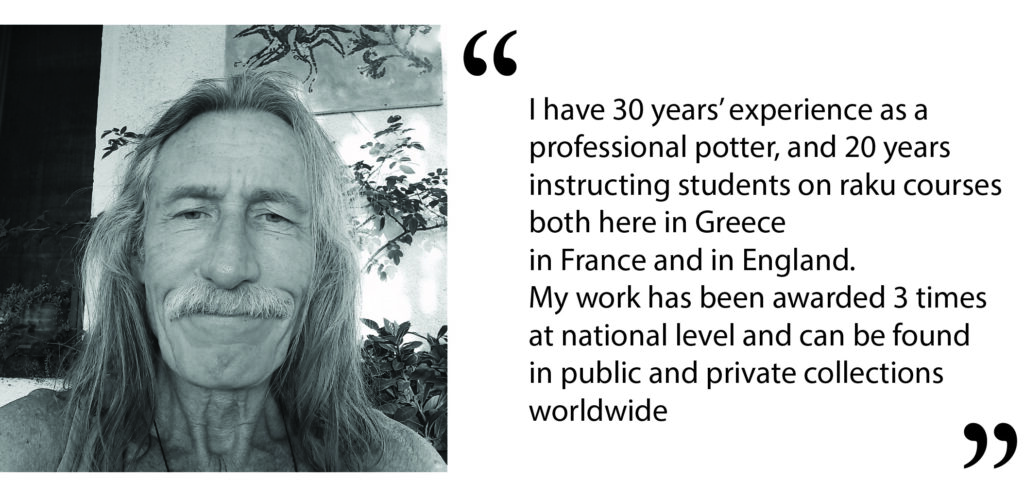 COURSE DESCRIPTION
The raku making and firing holiday is aimed at enthusiasts at the beginning and intermediate levels. Instruction will be given in English and Greek.
It is our wish that you will enjoy this raku experience that offers not only professional tuition but also an insight to the unique Ikarian way of life.
PROGRAM
Day 1
You will arrive around midday and the rest of the afternoon will be getting to know each other and discussing the technical details of the making and firing. The course times are from 10am until 4pm with a short break for lunch. The workshop will be open until 7pm for you to continue to work unsupervised.
Day 2
The first making day, you will be free to make whatever you like, within the limits we discussed on day 1. We will be with you all the way to advise and guide you to get the best results.
Day 3
As day 1 making and finishing your work.
Day 4
Today we will be bisque firing your work, and while the kilns are working it will be our pleasure to show you a little of our beautiful island. A visit to the archeological museum, to one of the famous vineyards and world famous thermal springs
Day 5
This is the first firing day. You will be instructed in the use of the glazes and firing techniques and of course hands on firing your own work.
Day 6
Second firing day.
Day 7
Sadly today we have to say goodbye…
PRICE
985€ / per person (one person in a double room)
885€ / per person (share a double room)
372€ / per person (no accommodation, food or transportation fees)
Prices include all materials and instruction, 6 nights accommodation, breakfast and one evening meal at Artemis Restaurant (on site). Ikarian cuisine and the finest local wines and vegetarian menu.
Coffee and tea available free all day (alcohol drinks and beverages not included).
There will be free transport available to and from the airport only for participants arriving the 1st day of the seminar and departing on the 7th. Contact us for more information. Participants, who wish to travel to Ikaria in other dates, should make their own travel arrangements to and from the Artemis Studio.
Extra nights accommodation subject to availability. If you wish to travel with a friend (non-participant) contact us for details.
Note: All participants must either take their finished work with them when they leave or, with our help, make arrangements to pack and ship them to their home address.
BOOK NOW!
You can submit the registration form here
You can pay the deposit here
You may cancel within 14 days of registration without incurring any penalties and will have the deposit fully refunded. No refund of deposits after 14 days of registration.